We make you break your records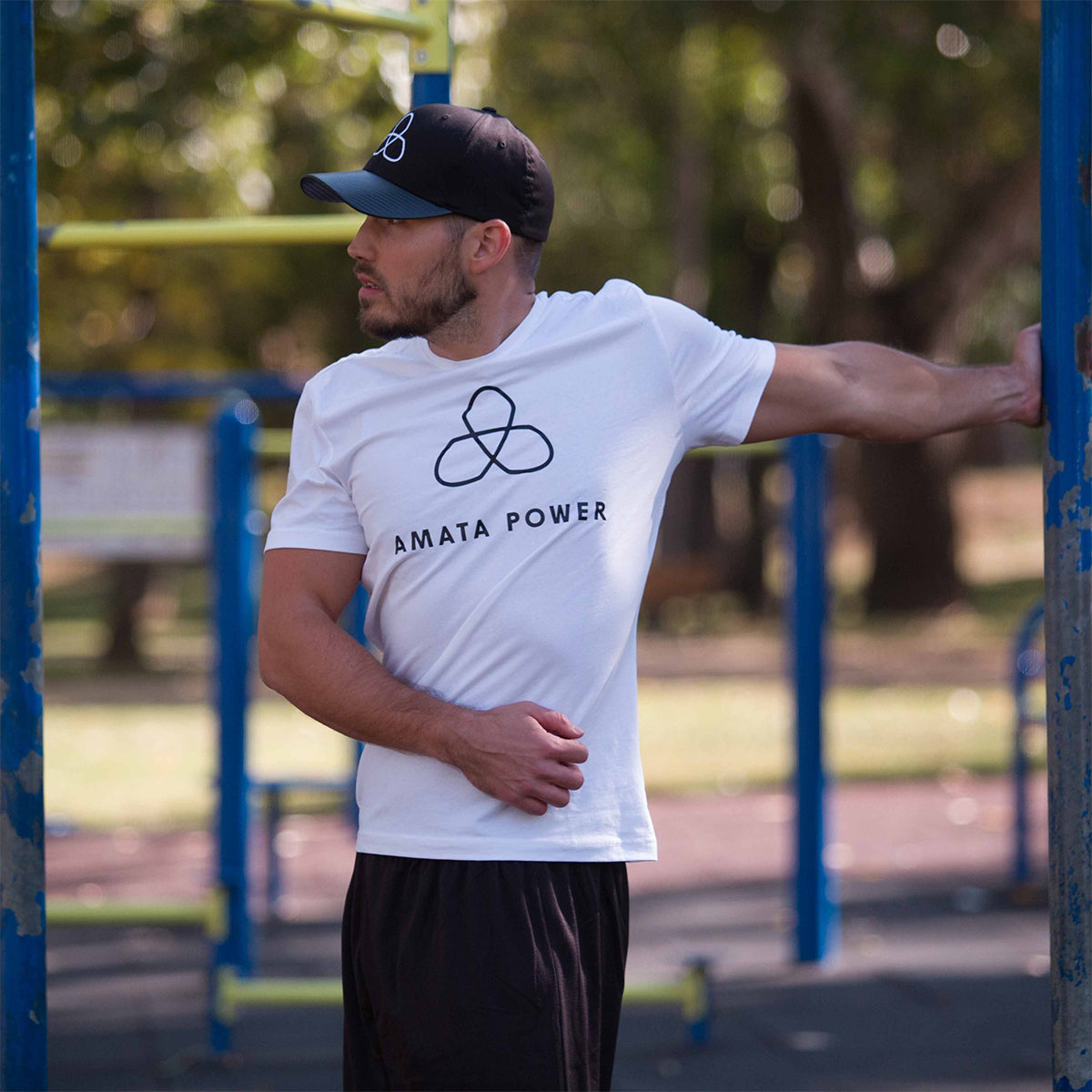 The beginning
Throughout my entire life, I have been obsessed with sports. Nothing else got my interest quite like training – I aimed to become stronger, faster, and more muscular. There were times though when I encountered difficulties and excessive training led to injuries as well.
I could have prevented numerous setbacks if I had known back then that achieving the best results requires rest, recovery and proper nutrition intake, just as much as the training itself.
With Amata Power, our mission is to protect you from making the same mistake. We have developed a new protein powder from SALMON, which can elevate the quality and speed of your post-workout recovery to a new level.
Whether you too are pushing your limits, recovering from an injury, or just looking to try something new, Amata Salmon Protein is for you.
Amata
We needed an expressive name for our exceptional products. We embarked on a brief journey into the realm of ancient cultures and myths, and returned with the name Amata.
Amata is a word of Pali origin, signifying the state of immortality. Similar to its counterpart in ancient Greek, ambrosia, it was often referred to as the drink of the Gods. It was believed that those who consumed it would attain eternal life and superhuman strength.
Logo
Our logo is not a result of chance either. We wanted to convey that every aspect of physical development is closely intertwined, forming a unified system – much like life itself. Without exercise, rest, and proper nutrition, we cannot progress harmoniously, as these elements interact with one another.
This led us to the Flower of Life symbol, an ancient geometric pattern that, with its flawless symmetry, interwoven circles, and universal significance, perfectly reflects the ideals we believe in. It encapsulates the fundamental values and message of our endeavor.
Sustainability
Generally, when people think of salmon, they think of the fine fillet. But what about the rest of the fish? Should it go to waste?
Our Norwegian friends didn't think so and have developed a new method using the entire fish when making the salmon protein powder.
Thanks to their innovation the precious Norwegian salmon used to make Amata Power has been certified sustainable by Friend of the Sea, a project of the World Sustainability Organization.
In harmony with nature
Instead of using a plastic measuring spoon, we've decided to jump off the bandwagon and serve you with a wooden spoon.
They're easy to wash, reusable as many times as you wish and they have a long handle. You won't end up with protein powder all over your hands and arms.